BU Business Education Jam
As the designer for the Boston University Jam (a 60-hour global brainstorm in collaboration with IBM and other corporate sponsors), I conceptualized the identity and designed all visuals, including a social media toolkit, promotional materials, and development of the Jam marketing website. The visuals grew and developed through phases, ranging from initial event awareness to the active push for registration.
Branding
,
Graphic Design
,
Web Design
,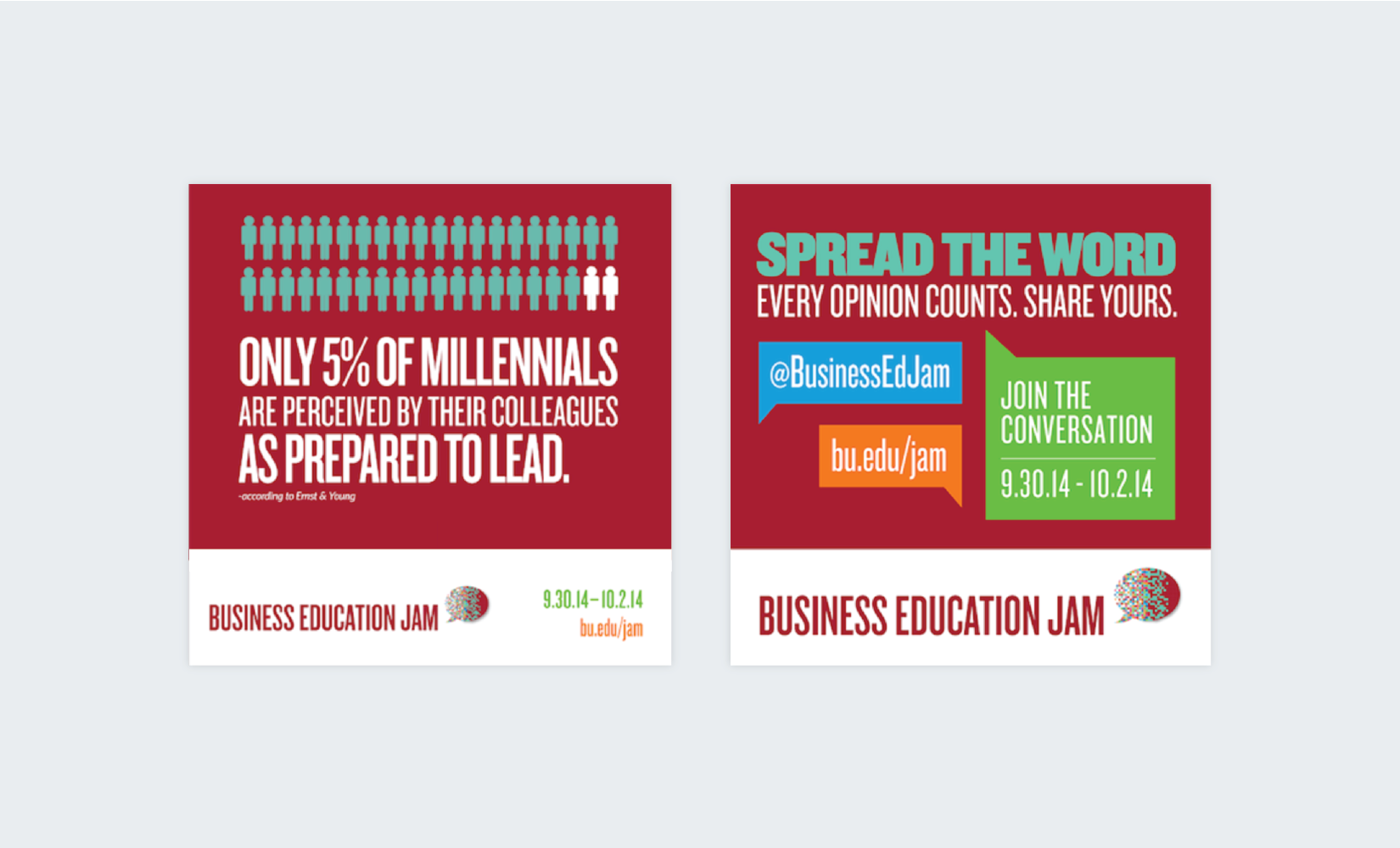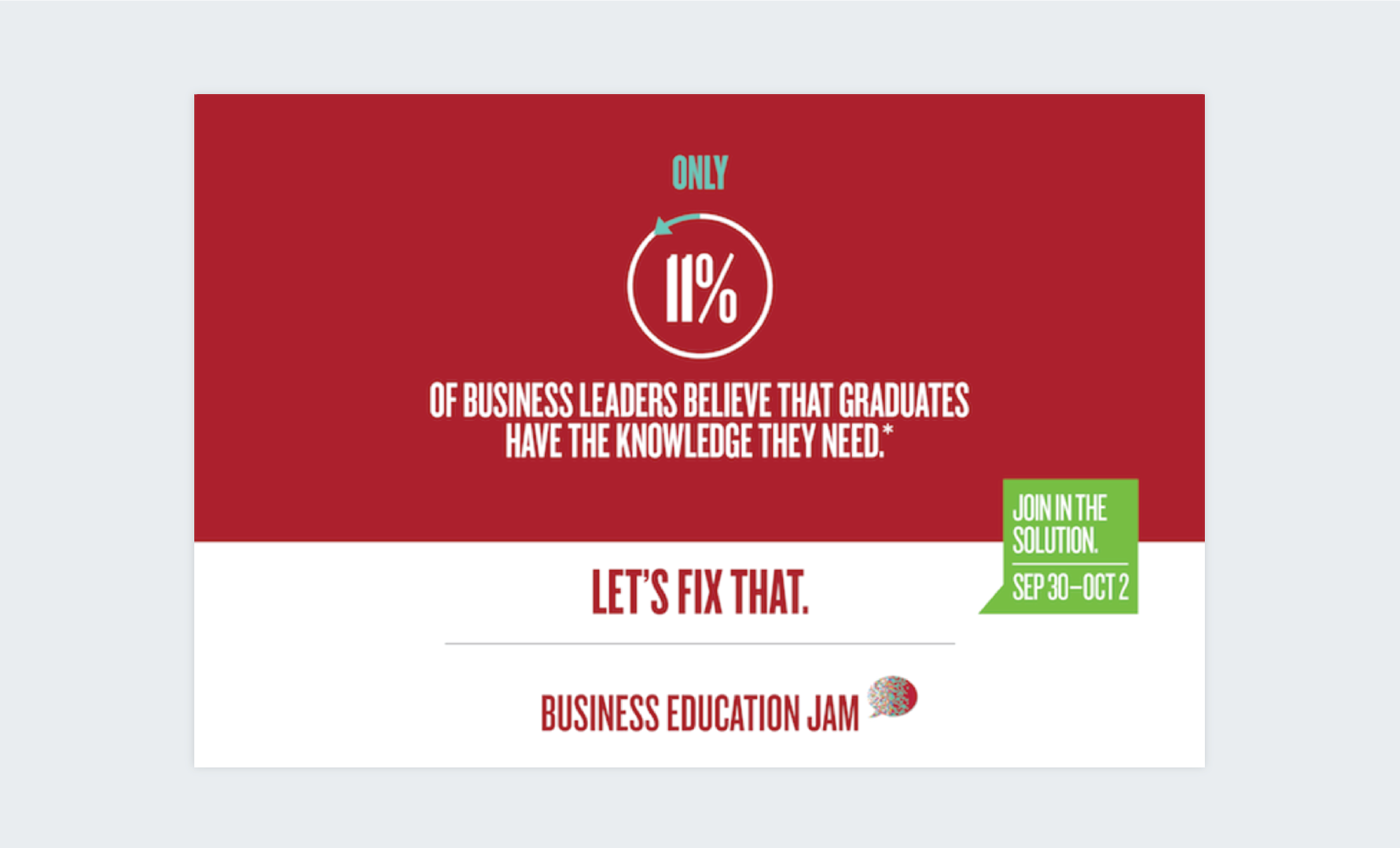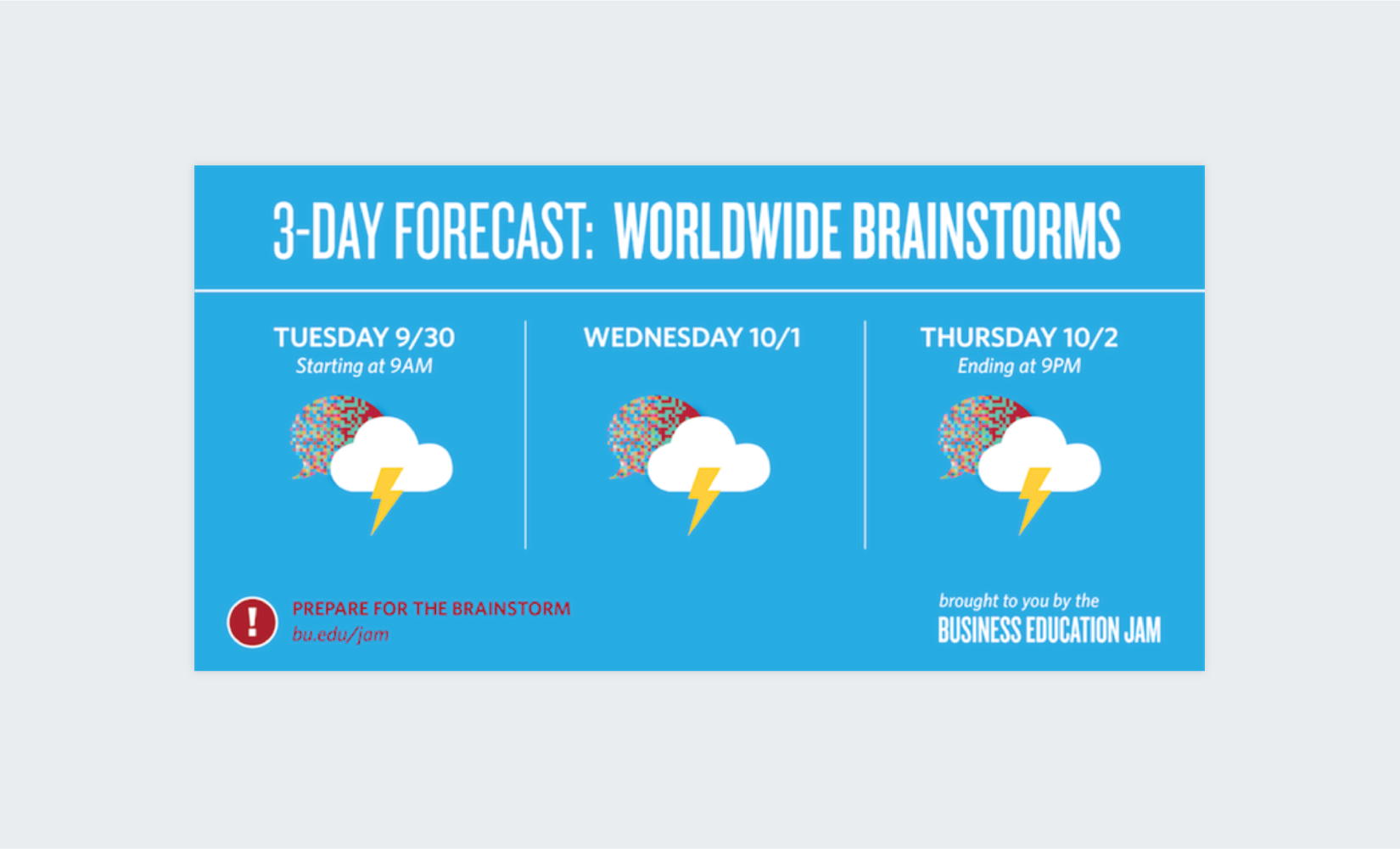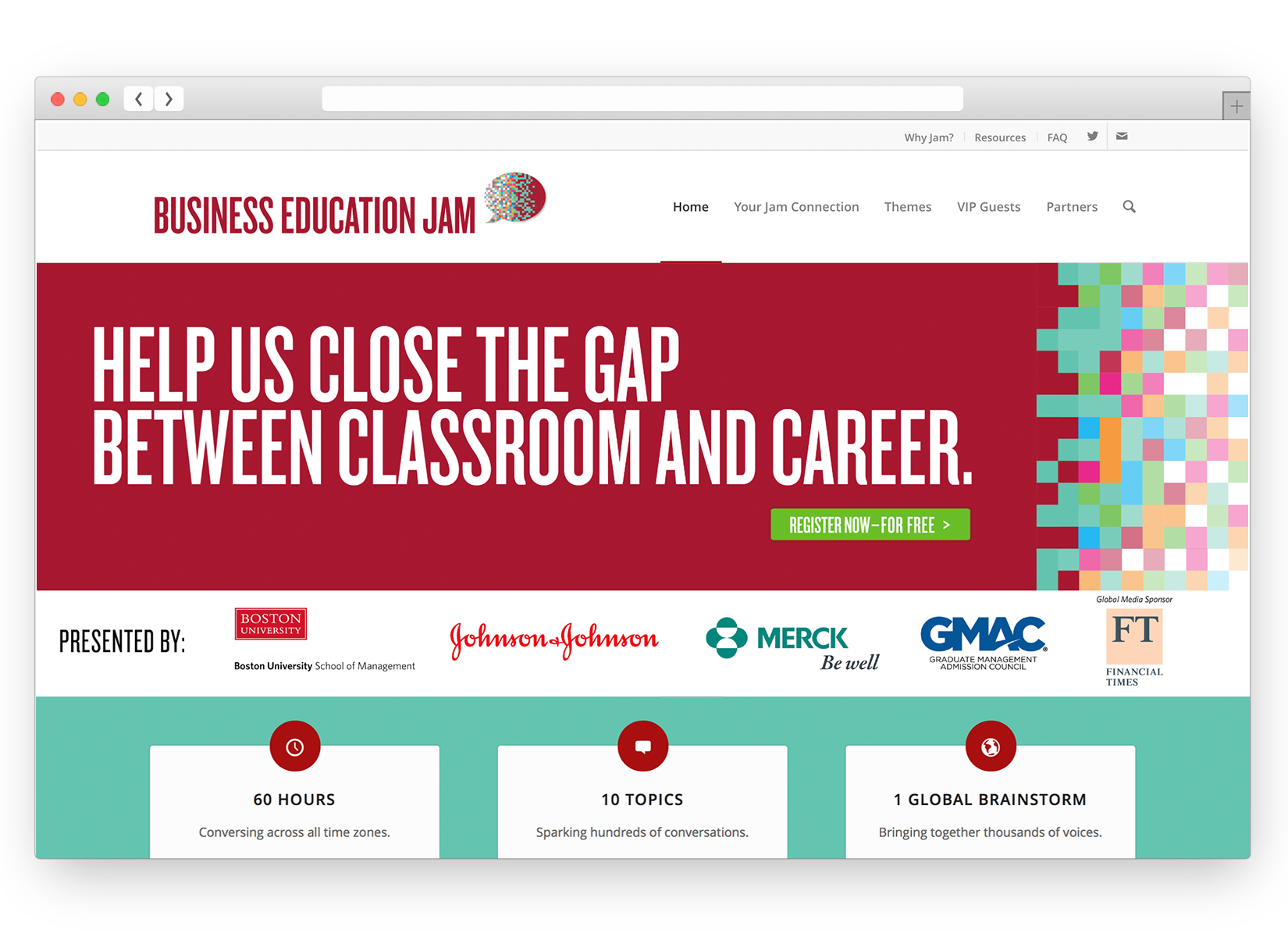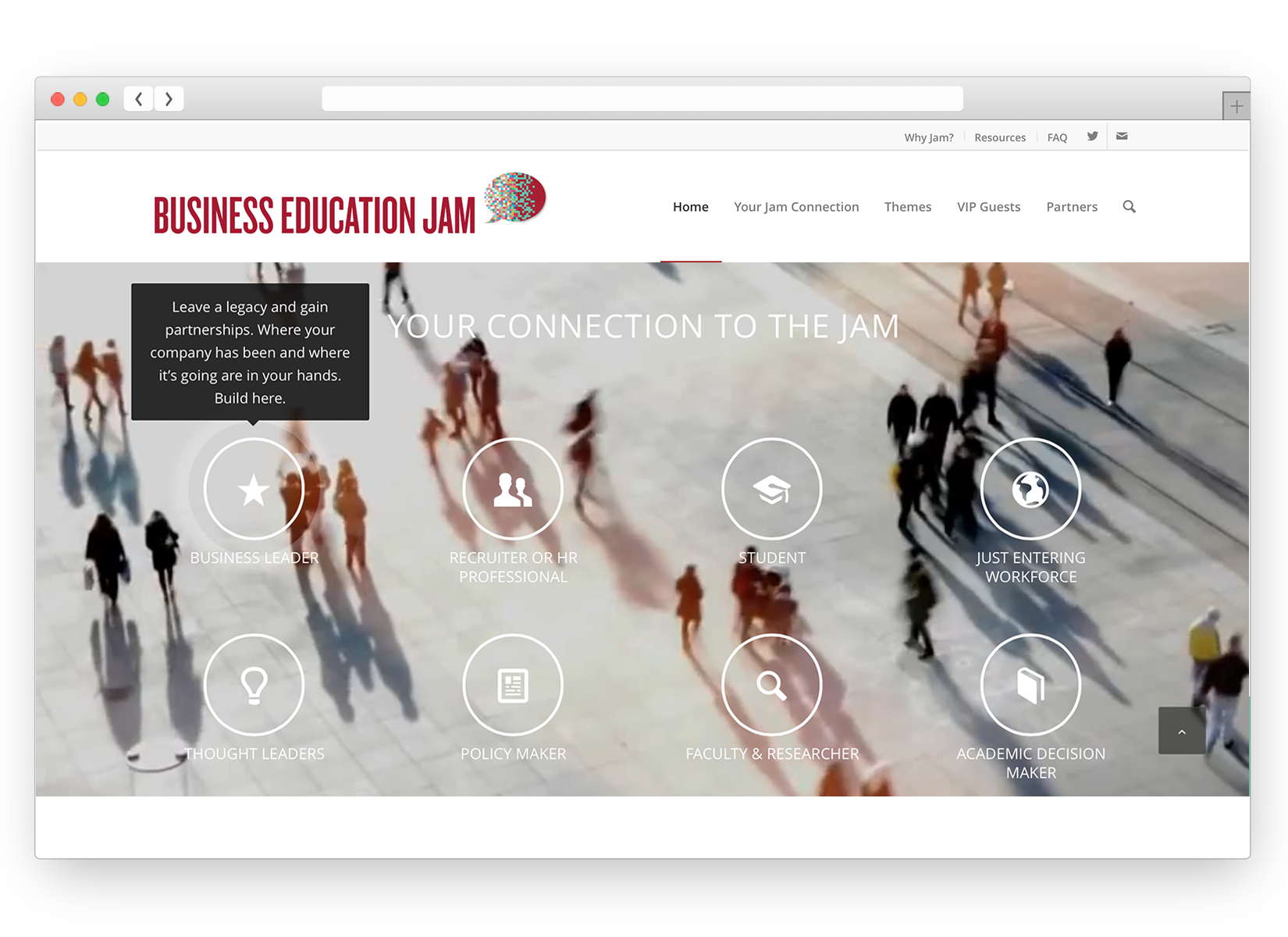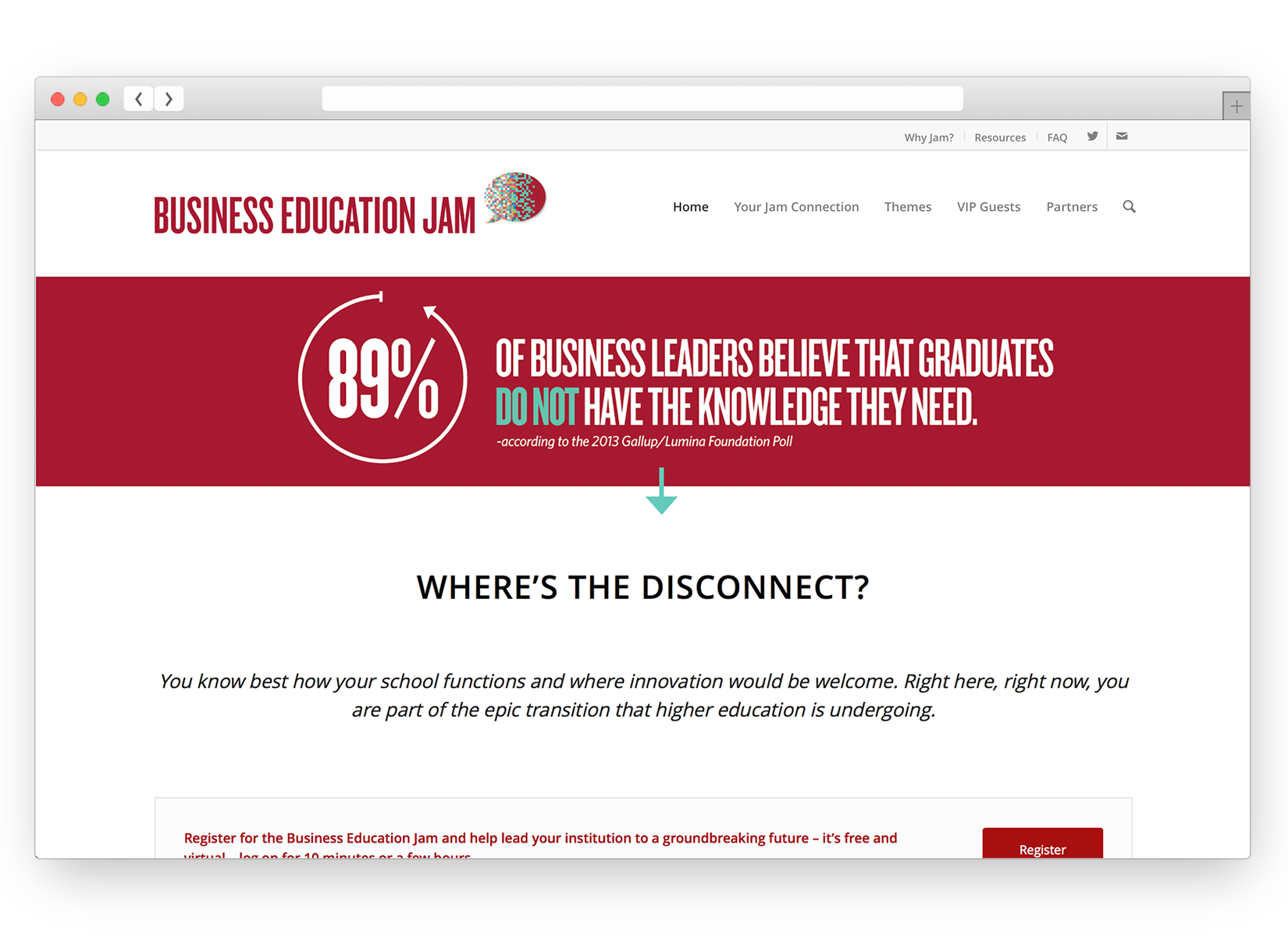 Additional Jam marketing included concept and creation for graphics installed throughout BU School of Management to create buzz and excitement for the Business Education Jam. The designs adapt to the surroundings; the "elevator pitch" to join the Jam on the elevator doors, word clouds hanging from the ceilings, speech bubbles strategically placed above stools at Starbucks, and windows covered with colorful clings with Jam questions and sayings.